DECKS DECKS DECKS DECKS

Cable rail System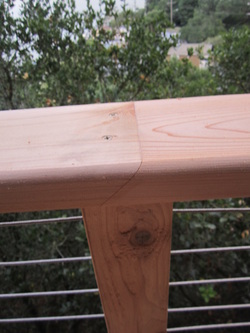 Rail cap is 2 x 6 Redwood. posts are 4" x 6" Redwood and the rails are Stainless steel cable.

---
San Francisco Stairs and Decks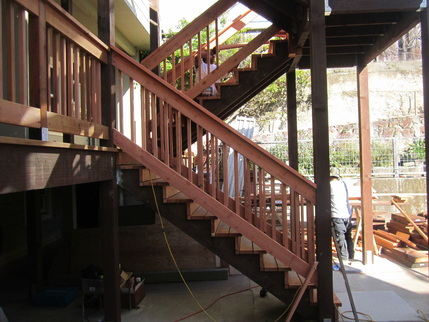 This SF home in North beach had an old and treacherous staircase and deck system. We redesigned and engineered a replacement using pressure treated 6x6 posts and PT framing, with redwood deck, treads and railings.

---
Standard Redwood Deck in Tiburon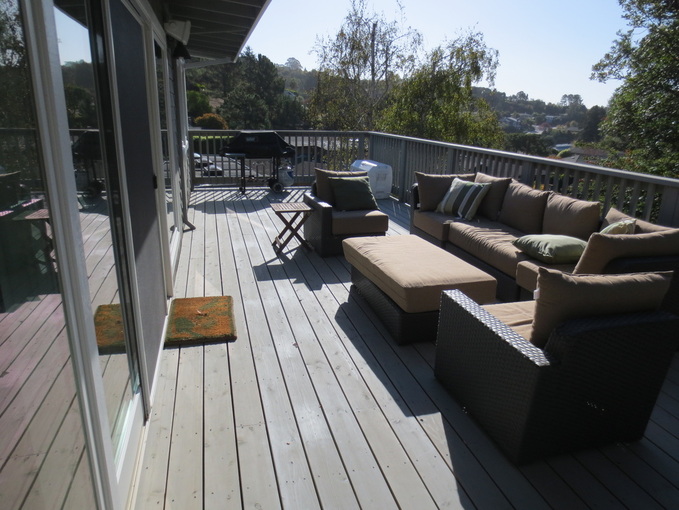 This is our "standard" redwood deck. The rails are 2x2 redwood with the required maximum spacing of 3 15/16" between each picket. Cap is 2x6, horizontal rail supports are also 2x6. This deck was also treated with a gray tone stain to match the house and give much longer wear life.

---
Marin County Deck at second floor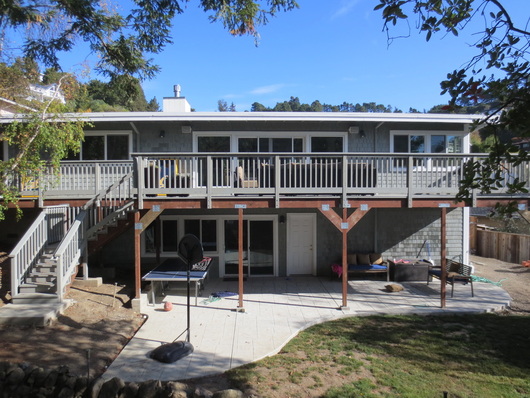 New foundation, engineering and deck.
Typical 2 x 2 pickets are part of the rail system.
---
Sausalito Craftsman like Deck / Rails


This simple deck of 1x6 redwood boards, has a rail system of alternating 1x3 and 1x6. The redwood has been stained to match house. (SF skyline behind)

---