An 1895 Edwardian Historic Home re-done for the 21st Century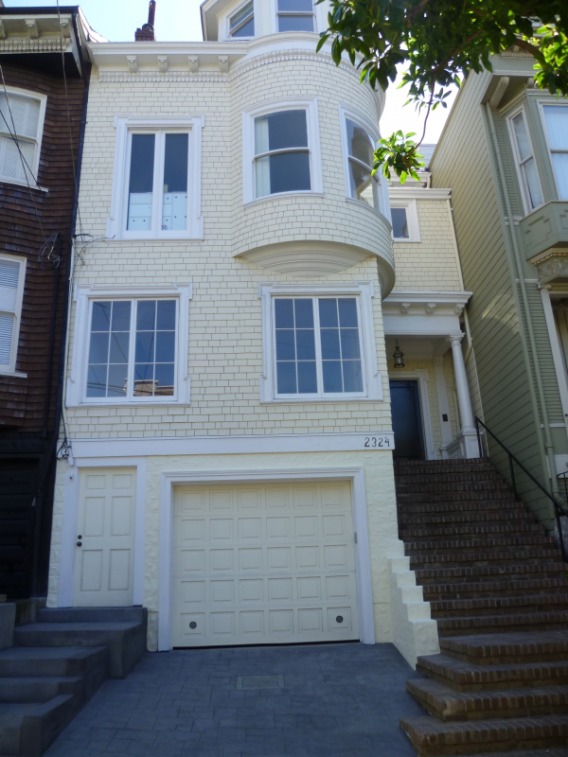 This classic old beauty was sitting on a brick foundation. It had no provisions for seismic events. It also had a one car garage so small that the Toyota Van would not fit inside. And it had no way to get from garage to living space. Solution: A new foundation using innovation shot-crete technology. A Seismic Upgrade, Excavation below to create a three car garage and a half a floor of living area at the ground level, Then a grand stair well leading to the Kitchen above.

---
Custom Molding in Kitchen and Breakfast room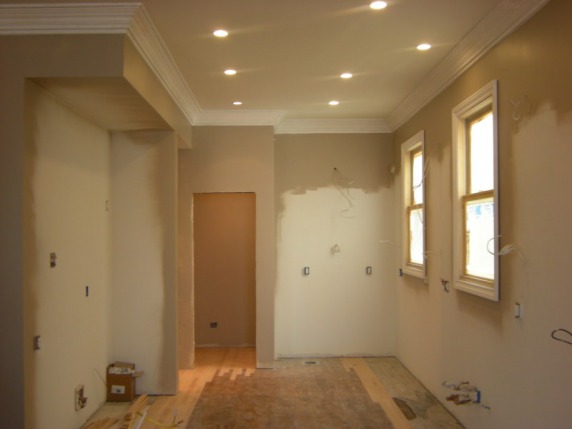 New Kitchen in Pacific Heights. This picture is of the kitchen area after gyp, paint and trim, but before cabinets and finishes. At the ten foot ceiling perimeter we installed a custom four piece Crown Molding designed for the project
.

---
A New Custom Kitchen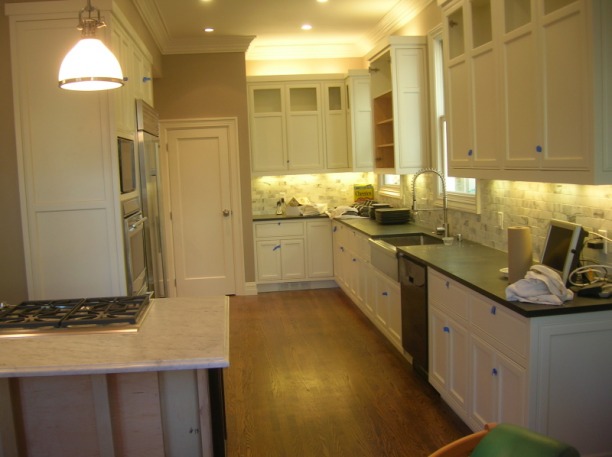 The new kitchen has custom cabinets that feature a four coat lacquer finish from a local maker. the counters are Brazilian Soapstone and Italian Marble. The backsplash is marble subway tiles. the floor is Oak plank to match existing.

---

Site built custom Newel posts, and cedar balusters below.