New Main Stairs: Cherry Treads and Rails, painted newels, risers and wainscot.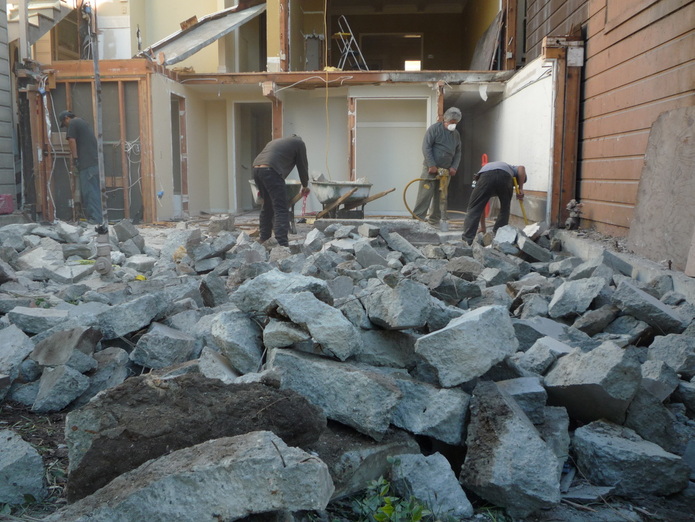 Rock Bottom: After Domishing 4 floors of house and breaking out the old foundation, we set about the building of 4 new floor of house over a new foundation and slab. An extra level of complexity was involved on this project as we lowered the grade by 20', calling for underpinning at both ajacent neighbors. Our Use of high Strentgh shot crete helped make the affair possible.
Demo of the rear part of the house and upper level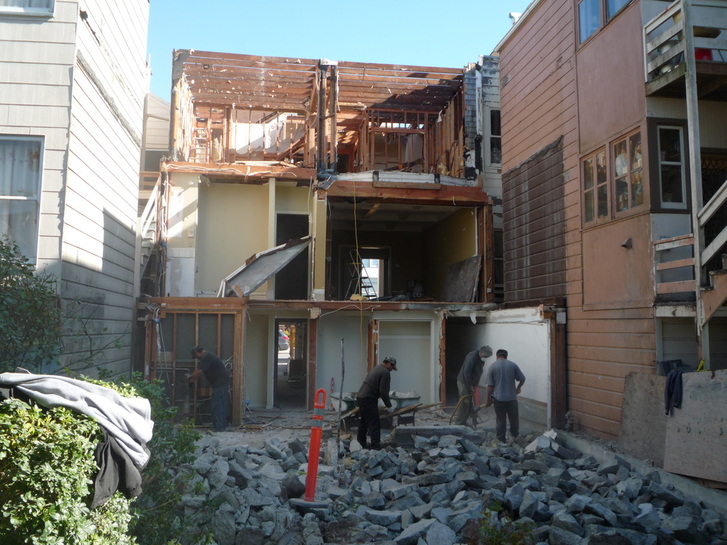 Demolition of 2000 plus feet of living space, replaced with about 4000 feet of new. total home became 5800 feet. January 2011 start.

---
Rear Elevation Completed Home. July 2011. Total time to move in: 5 months 3 1/2 weeks.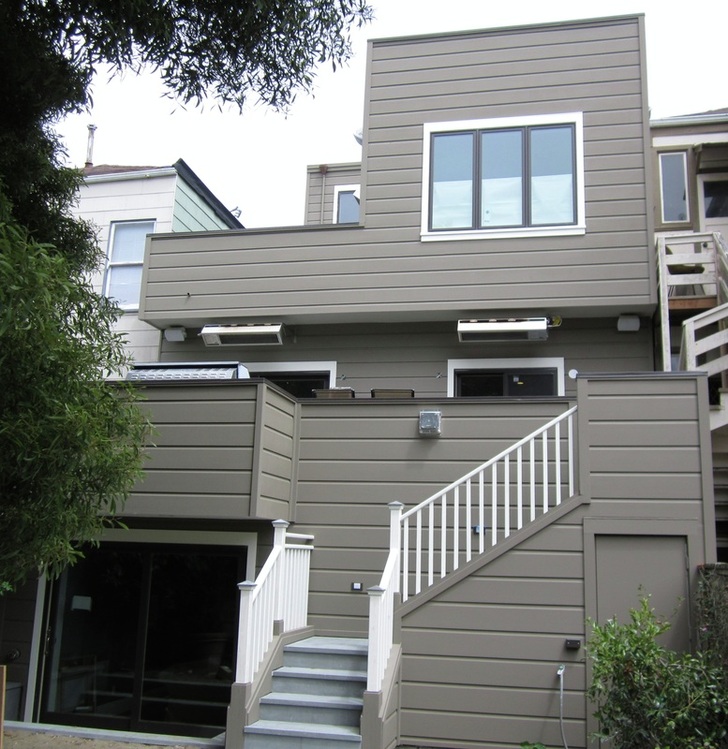 ---
Kitchen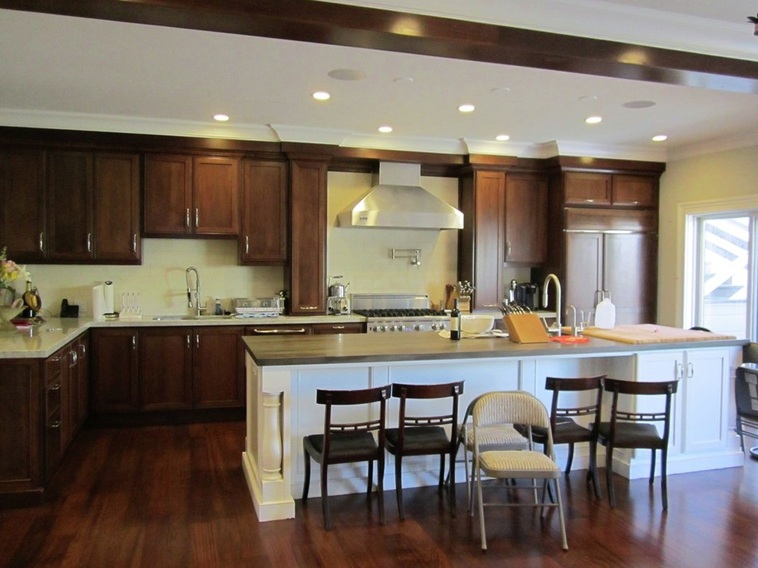 LED Lighting, Cherry custom cabinets, Carerra marble and a dark matte finished granite at the Island. Cherry sofits at upper s with a double crown detail of cherry and painted pine crown. Floors are Brazilian cherry 5" site finished

---
Large Steam Shower for two.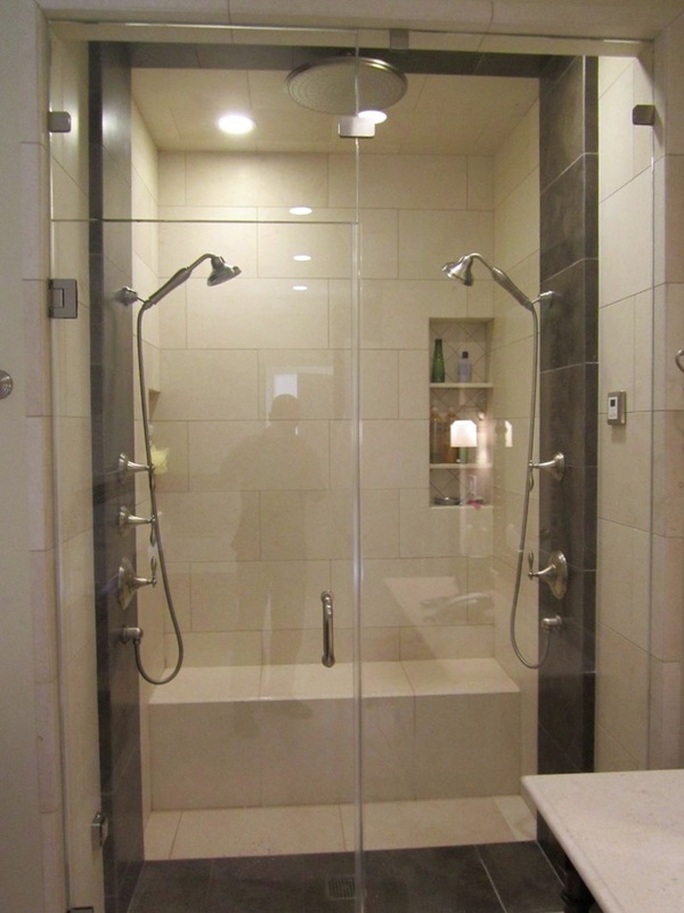 Dual valves, 12" Rain Head, Dark and Light Limestone at all surfaces.
---
Wine Cellar with Cherry and glass doors. Family room with Chauffeured Ceiling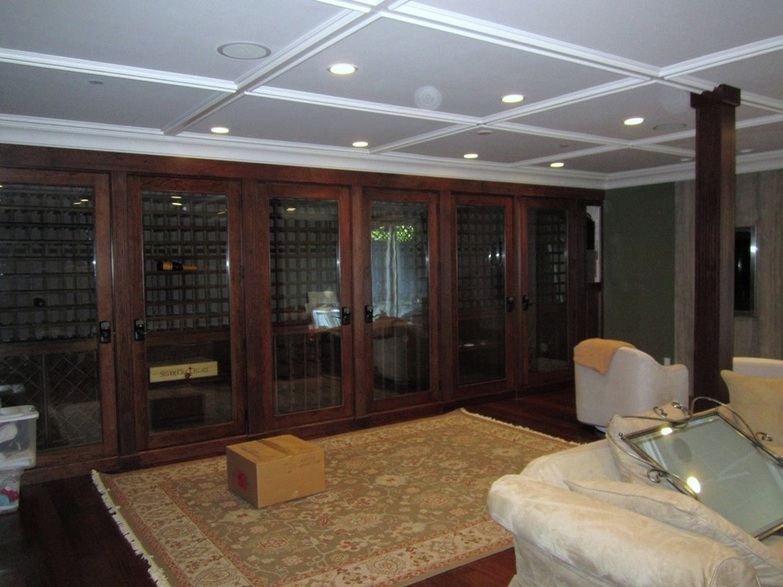 Six doors, each 7 foot high give access to the wine cellar and wine display. Insulated and refrigerated as well as being built into the sub-grade.
The ceiling features a custom chauffeur molding design to break up the large ceiling space.
Recess lights are LED.
---
New Custom Mahogany Doors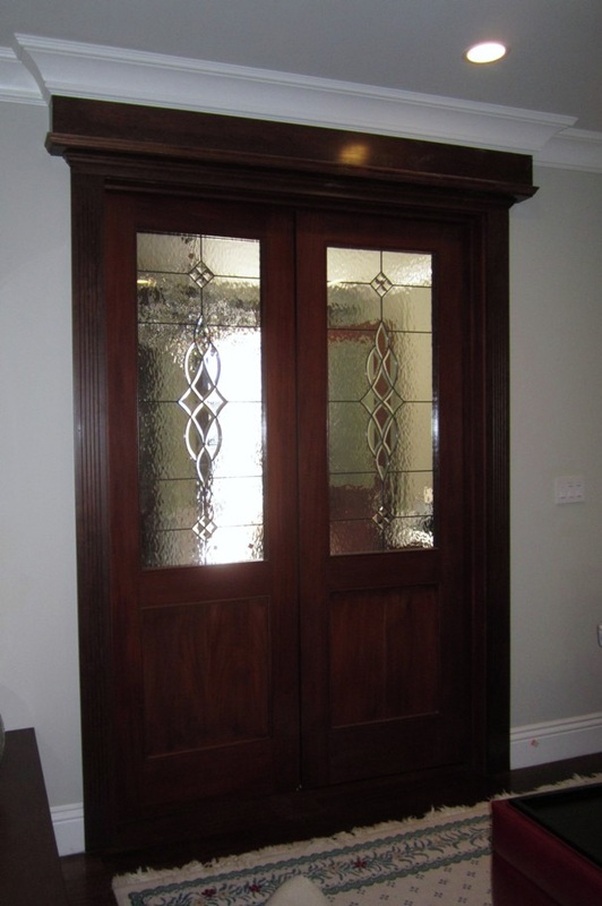 The new double Doors are made in SF by a local Door Artisan, they are 2 1/4" thick and 8 feet high. They feature a leaded glass light panel in each door. The lintels are cherry box type with cherry trim and the ceiling crown wrapped over them.

---
---
BBQ unit at Terrace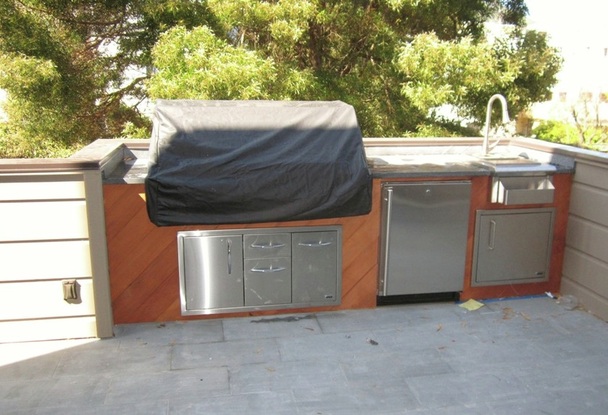 built in sink, refer and gas BBQ, and stone counter

---
Master Tub Faucet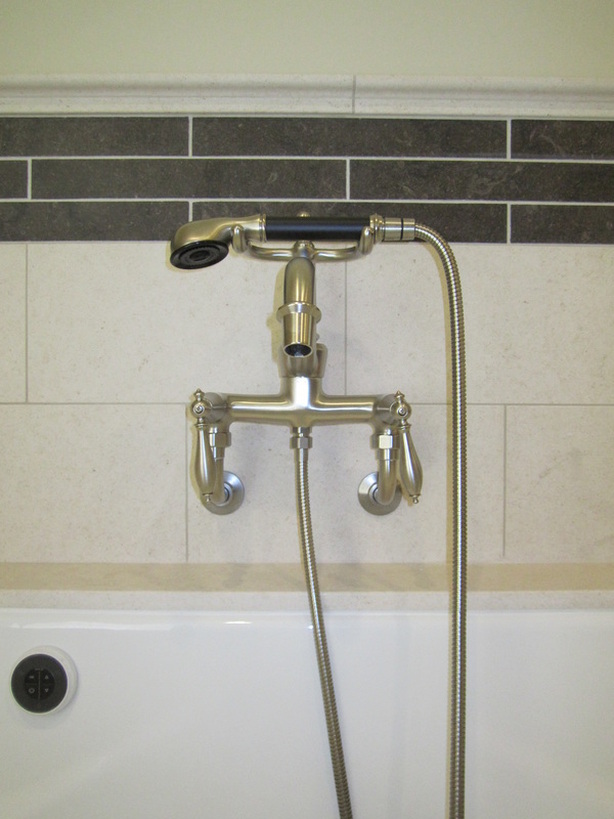 A Kohler Tub called the "Tea for Two", with limestone splash

---
Stair Newel Detail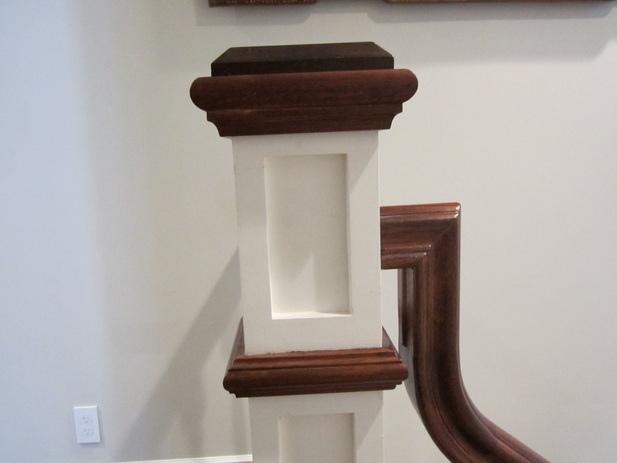 We enjoy installing custom Stair Details to match old period homes. This one is a combination of stained cherry and painted poplar.

---