TWIN PEAKS CONDO REMAKE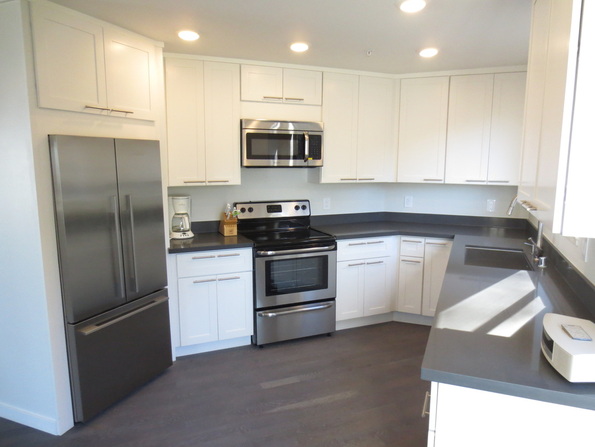 KITCHEN
New Kitchen with white shaker cabinets and quartz counters. LED Glimpse lighting at ceiling.

---
An unused wall adjacent to the kitchen is turned in a pantry area and small office work station. cabs match kitchen and create more built in utility to the room. Wall color titanium, and ceilings are Swiss coffee BM.

---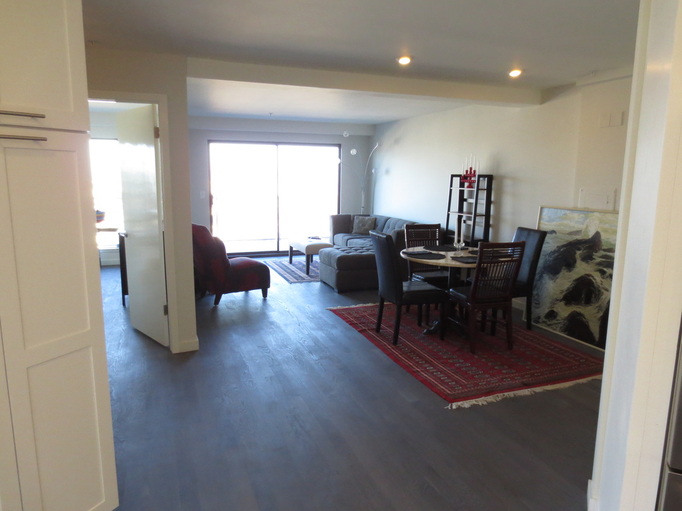 LIVING Walls were removed to create an open floor plan, giving SF skyline views from the kitchen. A dining area was given definition via a pair of 4" LED ceiling lights. Trim is a high gloss oil Swiss Coffee. Floors are a new 3 1/4" White Oak treated with the Danish Product Woca. The #4 Active Stain was used to attain a natural gray color. The oil finish is a low sheen or matte.

---