NEW SINGLE FAMILY RESIDENCE IN LARKSPUR. DESIGN AND BUILD BY ZE


Piedmont Court

---
Rear Elevation Larkspur Home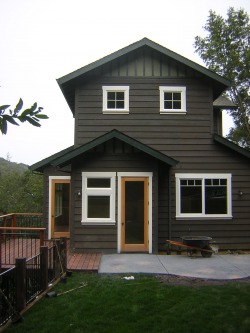 Design might be neo-farm house? Or Larkspur Cottage? Crafstman revival? Exterior has Cedar lap siding, wood trimmed vinyl windows set in a prairie or craftsman style. Rear yard is accessed by a one light eight foot fir door.

---
Contemporary Rustic Cottage in Larkspur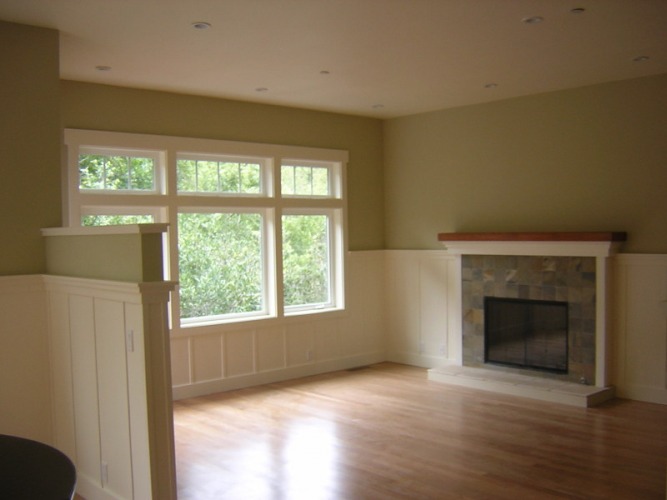 The idea here was to give a new house an older feel by using a custom The living features a wood burning fireplace trimmed with Jerusalem limestone. The floors are cherry.

---
Cherry kitchen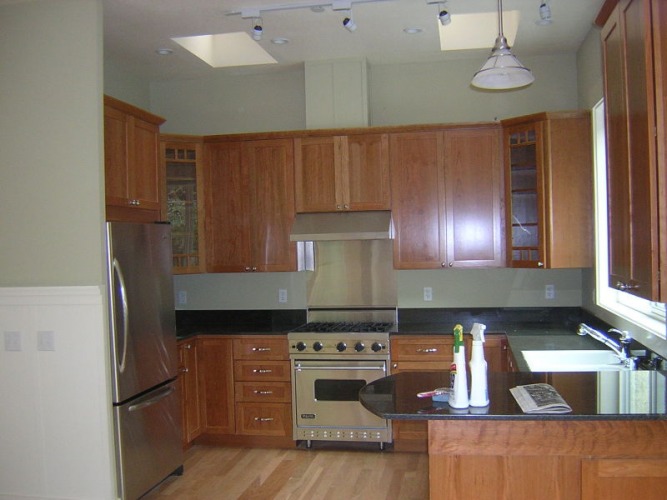 Cherry cabinets with granite counter tops. Twin skylights add natural lighting to a north and east facing kitchen.
---
Exterior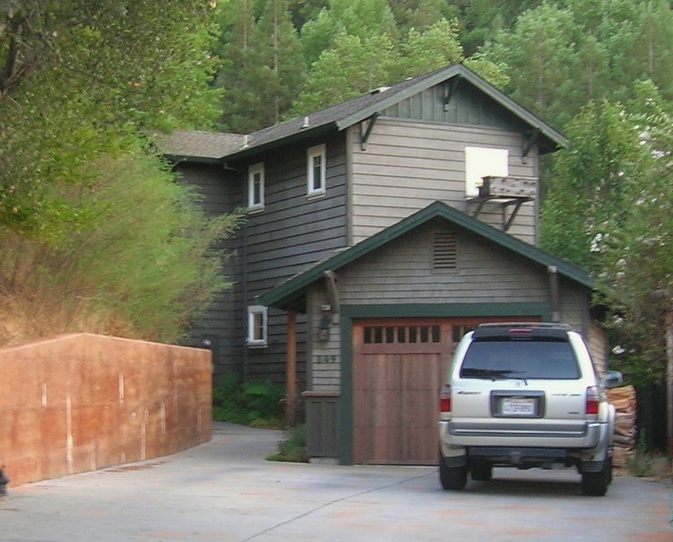 The exterior lap cedar siding is broken up with board and batten at the gables and wainscott. 4 x 4 corbels both decorate and support the roof facia. Here vinyl windows are used, but dressed up with full wood trim at exterior and interior. Garage door is custom site build from redwood, when such garage door features were prohibitive. The Concrete retaining wall we installed was coated with a two tone concrete stain to give a more natural and finished look to the bare concrete.

---