1925 Craftsman in Sausalito remodel

Guest Bath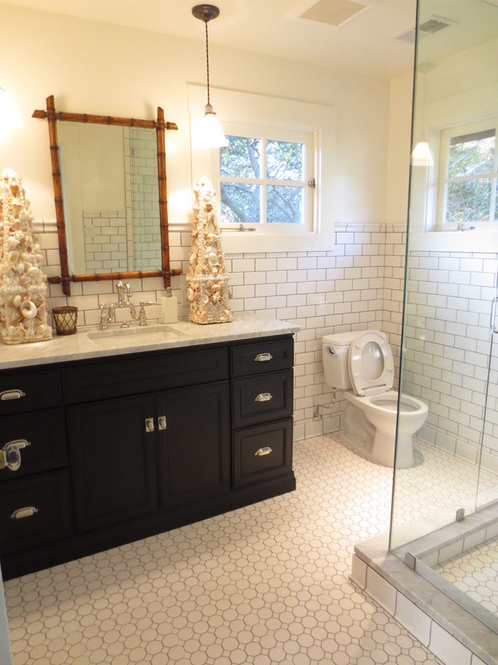 Wall tile is 3x6 Dal Tile white subway. Floor is 2" Octagonal White Porcelain. Windows were wood sash made to match old 1925 windows.

---
Master Bedroom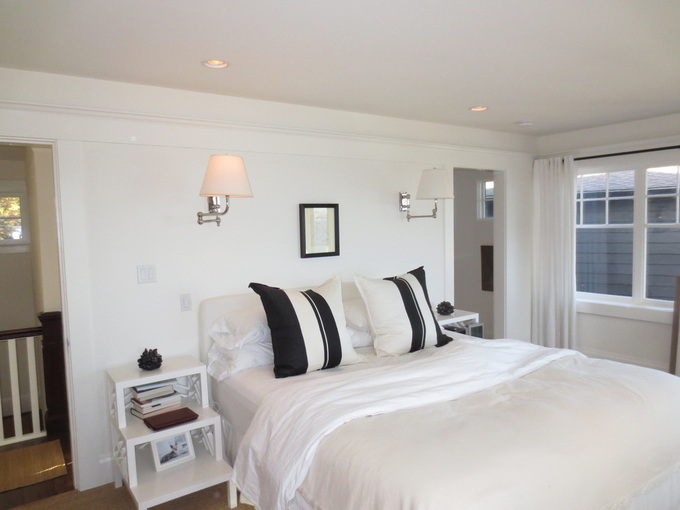 This new master bedroom was a result of combining two smaller bedrooms. Walls sconces were used for bed / reading lights, as well as 4" LED recess cans. Note the head crown at the top of the door trim that extends around the room. not quite crown and a bit like picture mold. Effort was taken to match or manufacture all the period details here.

---
Living Room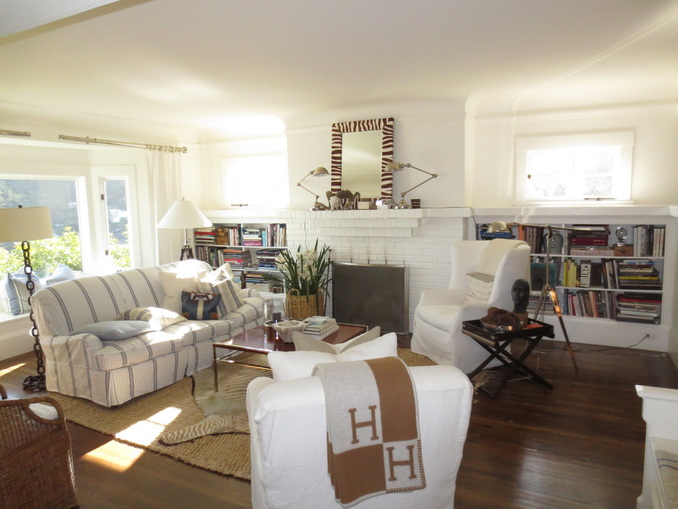 The floor was out of level. Generally the remedy for settled homes is jacking them up, in this case they firred up the floor and replaced the Oak flooring. The ceiling and walls were crackled lathe and plaster which were coated with fiberglass mesh and floated to a number 5 plaster finish. what an improvement!

---
Kitchen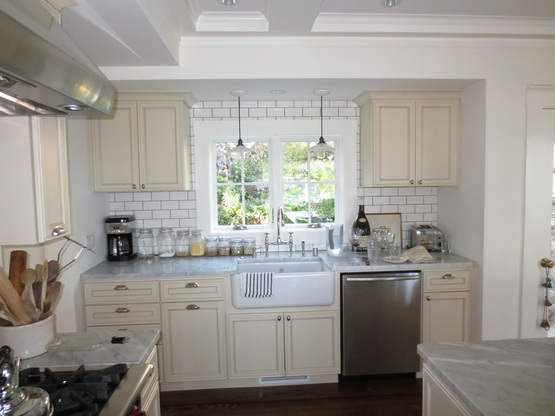 kitchen has 3 cm Carrera marble counters. white subway back splash.

---
Opened Wall and interior period details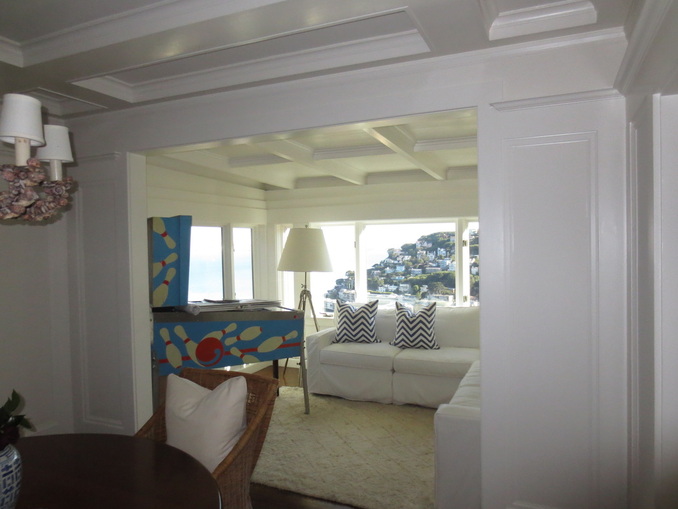 We designed the matched the boxed ceiling and wall panels. Previously a small door opening blocked the stunning views of the SF skyline - Removing the wall and re-engineered the opening and rebuild wing walls with the 1925 wood details brought the SF view to the kitchen while retaining the period architecture.

---