Lodge Home Great Room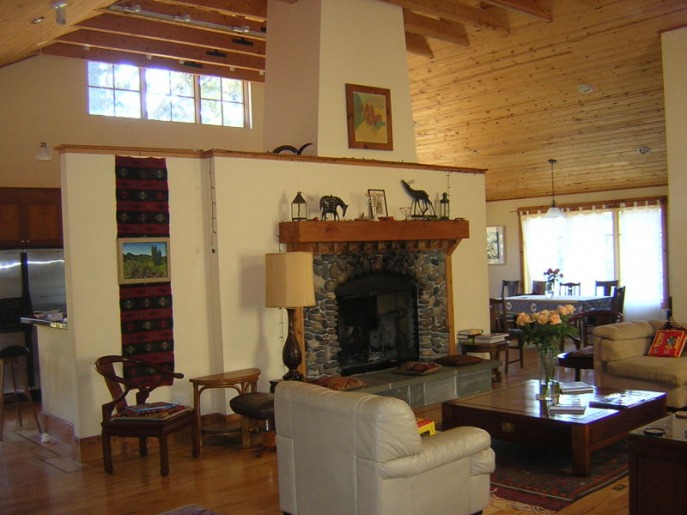 A ZE Designed Great Room with large wood burning fireplace featuring a Connecticut blue-stone hearth, river rock cobblestone facing, a 14" thick slab of solid cedar serves a a mantle. The dimension are generous with seventeen foot ceilings and forty three foot wide open span. The floors are solid maple. Cedar beams are used as collar ties above.
---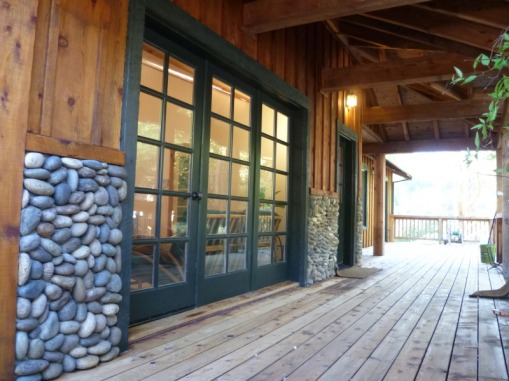 Creating a Mountain Style Home ala Jackson Hole, utilizing large cedar posts and beams. Below a 2x6 cedar deck and to the left river rock wainscotting. 8 x 8 cedar posts with 8 x 10 cedar beams.
Kentfield home on Inman Ave. Mostly new, ZE designed and built to capture the era of the craftsman or art & crafts bungalow. Tapered columns at front porch with cedar arbor, Scroll cut facia ends, cedar shingles, and transom windows.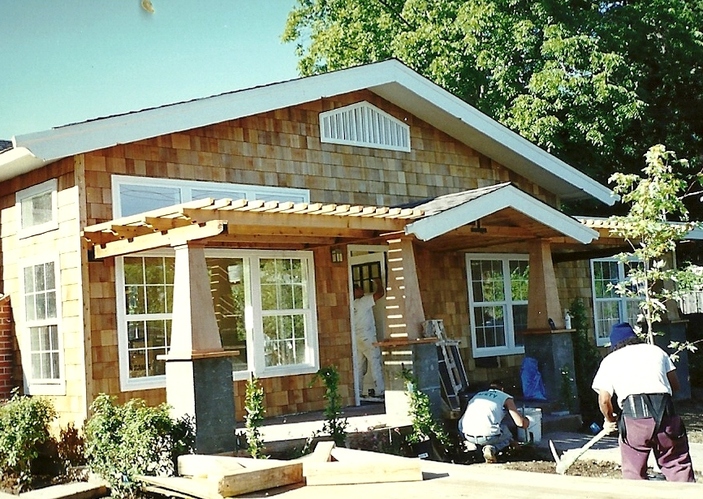 Front Elevation--Before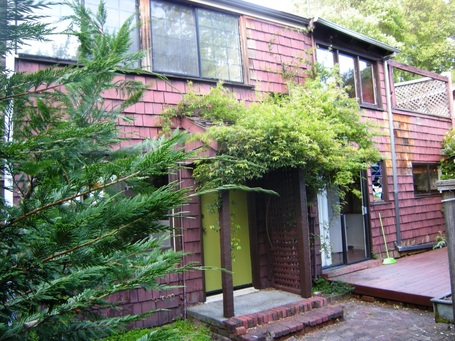 An older near team down Ross Valley home, built in 1905 and nearly a tear down, the exterior was rife with termite damage, dry rot and carpenter ants. The foundation had settled significantly due to saturated clay soils. The lack of roof overhangs left the home vulnerable to water and sun damage. The un-insulated walls and older windows made for an energy drain.

---
Front Elevation-- After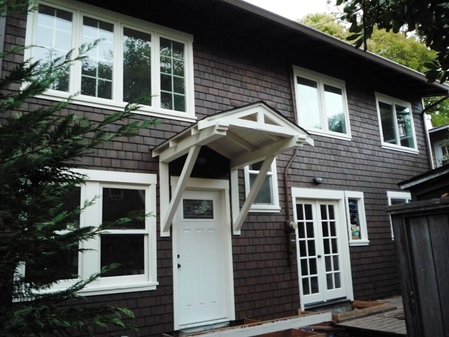 We raised and leveled the foundation via mini piles driven up to 60+ feet deep, after stabilizing the foundation we rebuilt the south wall and much of the home. A new truss roof was replaced the flat roof. Three foot overhangs were used to provide protection for the home from rain and sun. Cedar shingles at 5" exposure create a more durable product. New insulated wood windows and and R-30 roof make for an energy efficient new home.
---